10 Things Every Woman Should Know How to Do Herself
Go Get It!
You already know that you're the master of your own destiny. You're a go-getter, a star player in the game of life, but you yearn to reach higher, breathe deeper, and continue to improve yourself. From the everyday average tasks to big picture ideas, here are things every woman should master at some point in her life.
Write a Cover Letter That Will Win Them Over
The majority of our lives is spent working eight hours a day, but that is no reason to not live to the fullest and have a job that you love. And if you're going to land your dream gig, you need to represent yourself as the person you want to be in that role. That's where cover letters come in. Every cover letter should answer the question "why you?" Tell your future employer who you are and why your skills are going to rock their socks off in a concise and artful love letter about yourself. Monster offers tips and examples to kick start your career change. Even if you're happy in your current job, you may never know when having a well-written cover letter might come in handy.
Save Up for The Big Stuff!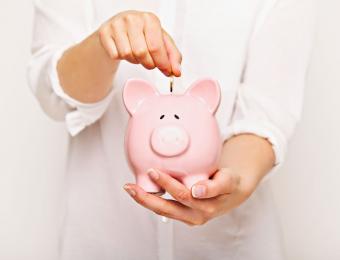 You've saved up your bonus and tucked away a little money here and there. Now what? Now, keep saving! Forbes suggests that putting money aside, followed by budgeting for expenses, is the initial step to saving smart. As you add to your savings, it becomes easier to continue doing so, allowing you to feel more secure when making big financial plans like buying a home or finally taking that big trip to Europe.
Negotiate Your Must-Haves
Whether you're accepting a new job offer or working your way up the corporate ladder, you want to make sure you know how to put your needs on the table and negotiate them into an agreement. Go into the discussion with a positive and open mindset and assert yourself when weighing your worth. When negotiating, it is easy to feel like conceding is the "nice" move, but don't let what you really want fall off the table. The Muse suggests going in asking for more and bargaining to a middle ground. Leave the conversation so that both parties feel accomplished.
Network Your Way to Success
When you spend every day in the same environment, it is easy to stagnate and your work can suffer as a result. To avoid falling behind in your industry, continue your professional education by attending panels or conferences related to your field. Besides discovering new trends, you might also meet some peers at other companies or find a mentor who can help guide you along your career path.
Keep Your Creative Juices Flowing
As your professional life flourishes, don't forget to nourish your creative one. Taking up a new hobby, whether it's learning a second language or practicing an art form, lets you cut loose and get back in touch with yourself. If you're unsure of what you want to branch into, exploring classes on sites that list local offerings can help you expand your interests.
Parallel Park
Many dread it. Some never learn to do it. Don't be counted among them! While it doesn't seem as important as your big life plans, learning a driving skill like parallel parking can imbue you with confidence (and gives you more options for parking in a pinch). The DMV offers a step by step how-to in case you need a refresher!
Check Off a Career Goal
You've got the dream job and the big paycheck, but you're hungry for more! Take your career to next level by taking a lead role at your company. You can do this by starting up a project, offering consulting services, or following an independent endeavor like an online business. Don't be afraid to dive into your passion outside of work hours if it means becoming a better you!
Travel Solo
After you take over the corporate world, conquer a new skill set, and accumulate enough cash, go on a vacation! Better yet, visit somewhere you've always dreamed of and go solo. Traveling alone can seem daunting, but the key to a safe and fun trip is to research the destination. Be a savvy traveler with resources from the U.S. Department of State or the U.S. Travel Association, which make it easy to look up travel trends or alerts abroad.
Create a Signature Dish
The process of grocery store to plate seems like a challenging process for some, requiring the know how to follow a recipe and the creativity to decide what to cook in the first place. That's why having a go-to dish is the first step to saying, "I not only know my way around a kitchen, but I'm amazing at it!" Take inspiration from a childhood favorite, put a spin on a classic, or create a mash-up meal uniting a couple of your favorite ingredients. Whatever you choose, literally follow your gut (and maybe read the recipe a couple times) and you can't go wrong.
Know When to Enjoy Your Successes
The hardest part of finishing an accomplishment is letting it sink in. Remind yourself to take a step back once in a while and to reflect on how you got to where you are. Build a strong foundation of confidence by leaving reminders of inspiration all around you. Write a note giving yourself a pat on the back. Treat yourself to a wrapped present after hitting a marker. You perpetuate your own positivity, so celebrate yourself!

When you're done reflecting on your successes, dive into your next big goal knowing that you're going in at 100%